Lucas Bravo The Rising Star of French Cinema
Introduction
In the world of French cinema, there are actors who not only captivate audiences with their talent but also leave an indelible mark on the industry. Lucas Bravo is undoubtedly one such actor who has taken the cinematic world by storm. With his charming looks, magnetic screen presence, and remarkable acting skills, Lucas Bravo has quickly become a rising star in both French and international cinema.
Early Life and Background Lucas Bravo
Born on March 26, 1988, in Nice, France, Lucas Bravo's journey to stardom is nothing short of inspiring. He discovered his passion for acting at a young age and decided to pursue it wholeheartedly. To hone his craft, Lucas attended the prestigious Cours Florent drama school in Paris, where he received extensive training in acting.
Breakthrough Role in "Emily in Paris"
Lucas Bravo's breakthrough came with his role as Gabriel in the hit Netflix series "Emily in Paris." The show, created by Darren Star, follows the adventures of Emily Cooper, an American marketing executive who moves to Paris for a job opportunity. Lucas's character, Gabriel, is a charming and talented chef who becomes Emily's neighbor and love interest.
Lucas Bravo's portrayal of Gabriel was nothing short of charismatic. He effortlessly brought the character to life with his natural charm, boyish good looks, and undeniable chemistry with the show's lead, Lily Collins. His performance in "Emily in Paris" catapulted him to international fame and made him a household name.
Versatility in Acting
One of the reasons Lucas Bravo stands out as an actor is his versatility. While "Emily in Paris" showcased his romantic side, he has proven his acting prowess in various roles across different genres. He has the ability to seamlessly transition from lighthearted romantic comedies to intense dramas, leaving audiences in awe of his talent.
French Cinema and Beyond
Lucas Bravo's talent is not confined to television alone. He has also made his mark in French cinema with notable performances in films like "Tenderness" (2019) and "The Emperor of Paris" (2018). His dedication to his craft and ability to immerse himself in diverse roles have earned him critical acclaim within the French film industry.
Future Projects
With his star on the rise, Lucas Bravo's fans eagerly anticipate his future projects. Whether it's on the small screen or the silver screen, he continues to impress with his commitment to delivering outstanding performances. His growing popularity has opened doors to exciting opportunities, both in France and abroad.
Early Life and Passion for Acting
Growing up in the picturesque coastal city of Nice, Lucas was exposed to the world of art and culture from a young age. His parents, both artists, instilled in him a deep appreciation for creativity and expression. It wasn't long before Lucas found himself drawn to the world of acting.
The Beginnings: Theater and Television
Lucas's journey in the world of entertainment began with theater and television. He honed his skills in local theater productions and soon made his way to the television screen. His early roles showcased his ability to bring depth and authenticity to characters, leaving a lasting impression on audiences.
Breakthrough: "Emily in Paris"
In 2020, Lucas Bravo achieved international recognition with his role as Gabriel in the hit Netflix series "Emily in Paris." The show, created by Darren Star, introduced Lucas to a global audience and catapulted him to stardom. His portrayal of the charming chef alongside Lily Collins was met with critical acclaim.
The Allure of French Cinema
While "Emily in Paris" was a breakthrough moment, Lucas Bravo's heart belongs to French cinema. His dedication to his native industry is evident in his choice of roles and projects. He is committed to contributing to the growth and evolution of French cinema on the global stage.
Conclusion
In the world of entertainment, Lucas Bravo is a name that is rapidly gaining recognition and admiration. With his charming personality, exceptional acting skills, and versatility, he has all the makings of a true Hollywood sensation. As he continues to take on challenging roles and explore new horizons in his career, there's no doubt that Lucas Bravo will remain a beloved figure in the world of French and international cinema for years to come.
Cutie Fridays Reviews Everything You Need To Know Before You Buy Dresses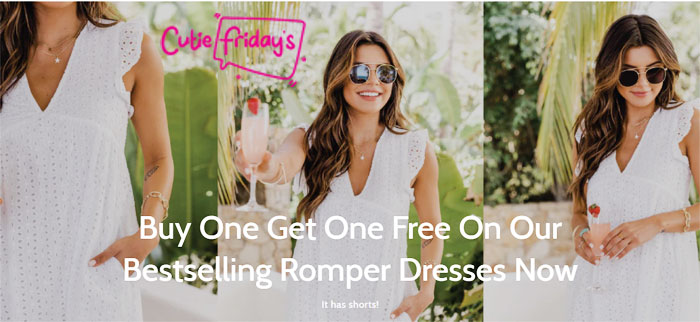 Have you recently seen a new advertisement for the Cutie Fridays Store? Furthermore, from that point onward, you can't avoid putting in a request for the cutest outfit that you found while riding their site.
We're happy that you are investigating as needs be prior to feeling free to enter your bank subtleties and putting in the request.
You're by all accounts not the only one who has one or two doubts about regardless of whether the brand is authentic. It is typical to have questions like that.
We have all of the answers to all of your questions. Peruse the full article to know regardless of whether the brand is authentic and every one of the insights concerning the brand that will assist you with settling on your choice.
What is Dollface Cutie Fridays?
doll Cutie Fridays surveys 1
Doll Cutie Fridays is a web-based ladies' clothing store that spins around providing ladies with an identity worth, excellence, and agreeable style at costs that can be reasonable for everybody.
The brand was driven out of a little store in a shopping center in Maryland and in light of the charming outfits of extraordinary quality that they sold, they had the option to take this dare to a higher level, which is presently functional on the web and has a tremendous stockroom in Atlanta, Georgia.
Their assortment incorporates Tops, Bottoms, Rompers and jumpsuits, dresses, shorts, skirts, and extras for ladies that provide them with a feeling of certainty and womanliness.
All sweetie Cutie Fridays as of now have its articles discounted to insignificant costs and the agreements of setting orders, delivering, trade, returns, and discounts are referenced on their site.
Try not to Miss Cutie Fridays Reviews: Loihu Audits: Is Loihu Clothing Worth The effort, or Is It simply a Trick?
Is the Brand Genuine or a Trick? How might we tell that?
dollface Cutie Fridays audits 2
Coming to the main inquiry that anybody has to them subsequent to getting to realize about a store is regardless of whether the store in the event that it is genuine? What if I'm conned? Consider the possibility that I don't get what I requested. Can the article be exchanged or not? What happens if my money is wasted? Imagine a scenario where my Mastercard got hacked.
To determine whether or not the Cutie Fridays women's clothing store's website is legitimate, we have thoroughly investigated the facts and figures.
Above all else the site is very much kept up with and contains all data about their terms of administration, transportation, trade, and discounts. The site likewise has a legitimate HTTPS declaration, which makes it protected to look at. Besides, it has not been identified by any boycott motor.
In opposition to that, the trust file of the site is just 3.8%, falling way underneath the normal. On February 23, 2022, the domain was registered. The brand-new website also has a low Alexa rank. The trick identifier infers that the site is excessively youthful and excessively dubious and clients should accept it as an advance notice signal.
There is no contact number tracked down on the site for individuals to contact, as well as the location of the stockroom referenced on the site finds to a private spot in Atlanta.
Dollface Cutie Fridays are absent on Instagram and Facebook, they have just 22 preferences on their page.
Related: Chicsumer Evaluation: Is Chicsumer.com Trustworthy? or Is There Another Fraudulent Swimwear Store Online?
Reviews of Cutie Fridays: What is clients' take on Doll Cutie Fridays?
doll Cutie Fridays audits 3
There is definitely not a solitary client survey present on Dollface Friday's site and in this way it gets challenging for individuals to find believability in anything that the brand claims.
With broad exploration and spending innumerable hours, we had the option to figure out what individuals, that have proactively shopped from the site need to say about the Dollface Friday items.
On Facebook conversation gatherings and outsider sites, individuals have remarked many negative things about the brand.
They say that the client care email is lethargic and they haven't gotten a solitary answer even in the wake of conveying many messages. Even after waiting for months, many people have not received their orders. Additionally, they assert that the tracking numbers are bogus and useless.
The client care is very sluggish and assuming that you are sufficiently fortunate to get an answer from them, which contains a further date promising that your request will be conveyed soon, is likewise of no utilization.
After receiving your payment, they ghost you and provide a duplicate FedEx number.
Customers advise others to save money by not shopping at Cutie Fridays.
Kanye West & Bianca Censori mixing their talent for new brand?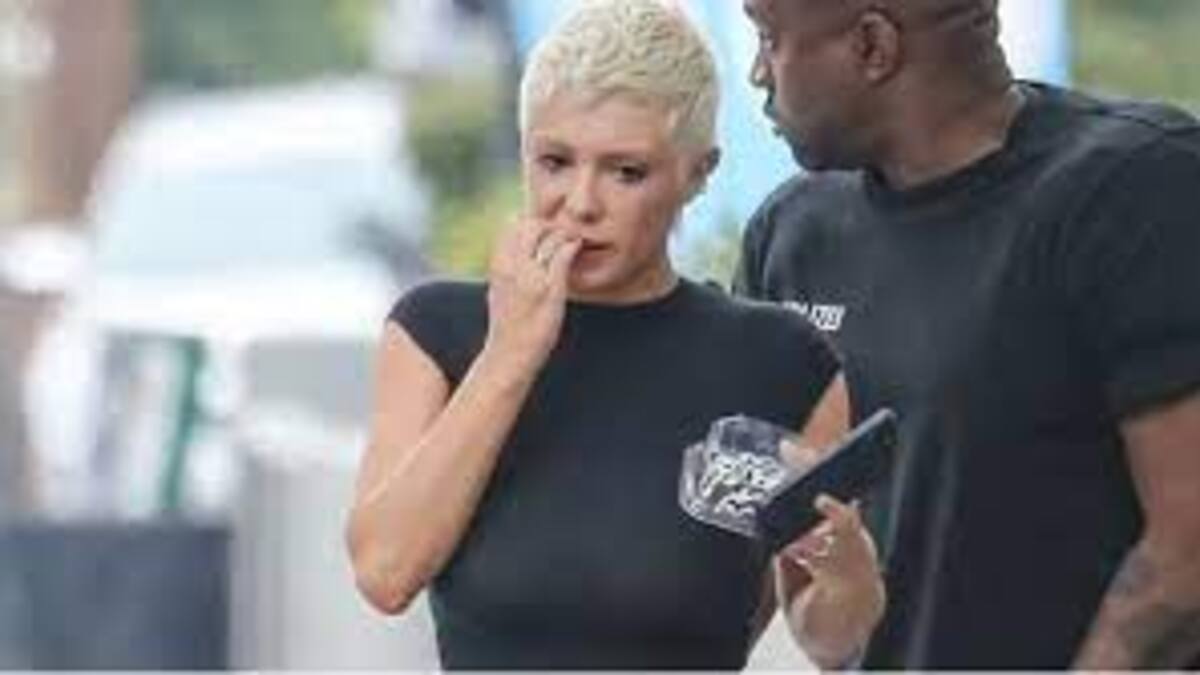 Kanye West and Bianca Censori are inspiring each other
Kanye West finds a creative partner in her new bride Bianca Censori, as the power couple is busy combining their talent to design new clothes.
"Bianca and Kanye have really inspired each other throughout their relationship and are designing a collection of clothes together," an insider snitched to Us Weekly.
The 28-year-old worked as an architectural designer at Ye's fashion line with Adidas: Yeezy.
But, the production was ordered to a full stop when the 45-year-old stoked anti-Semitic hatred publicly.
The Australian native shapes herself smoothly into the fashion mogul's personal and professional life, as a source noted.
"She has met his kids, and they seem to have a very steady relationship. Bianca helps to keep Kanye focused and she is his new muse when it comes to design."
In other news, West's commercial activities are looked after by his new wife, Bianca Censori, from managing his daily schedule to supervising business deals.
According to The U.S. Sun, the 45-year-old new wife, "Bianca, runs the show. She has been around Ye for about three years, things got serious really fast in mid-November.
"Bianca handles Ye's daily logistics from Yeezy clothing management to construction of the new Yeezy headquarters/ Donda Academy.
She takes all his calls, and all business affairs go through her. It seems to be working out well so far," the insider disclosed.
Max Fashion UAE: Your Ultimate Style Destination in the Emirates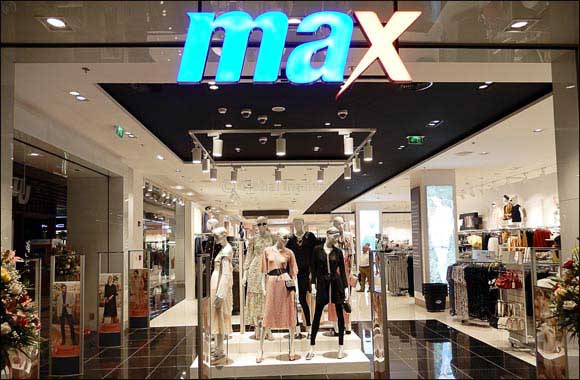 Discover the latest trends and fashion tips at Max Fashion UAE. Explore a wide range of clothing and accessories while experiencing the ultimate shopping satisfaction.
Introduction
Welcome to the vibrant world of fashion, where self-expression meets creativity. In the heart of the United Arab Emirates, Max Fashion UAE stands as a beacon of style and innovation. Whether you're a trendsetter or just looking for a wardrobe upgrade, Max Fashion UAE is your go-to destination. In this comprehensive guide, we'll dive deep into the world of Max Fashion UAE, exploring its offerings, style insights, and much more. Let's embark on a fashion journey like no other.
Max Fashion UAE: Where Style Meets Elegance
At Max-Fashion UAE, fashion isn't just clothing; it's an expression of who you are. Here, you'll find the latest trends and timeless classics, all under one roof. With a wide array of clothing and accessories, Max-Fashion UAE caters to every style preference, from casual to formal and everything in between.
The Max Fashion UAE Experience
Max-Fashion UAE is more than just a store; it's an experience. From the moment you step inside, you'll be greeted by a world of colors, textures, and styles. The store's layout is designed to make your shopping journey seamless and enjoyable.
LSI Keyword: Max Fashion UAE store layout
You can expect:
Trendy Collections: Max-Fashion UAE is always ahead of the curve when it comes to fashion trends. Explore collections that reflect the latest styles from around the world.
Affordability: Looking good doesn't have to break the bank. Max-Fashion UAE offers high-quality fashion at prices that won't leave a dent in your wallet.
Variety: Whether you're shopping for a special occasion or everyday wear, Max-Fashion UAE has a wide range of choices for men, women, and children.
Personalized Service: The friendly and knowledgeable staff is always ready to assist you in finding the perfect outfit.
Max Fashion UAE: Your Style, Your Way
LSI Keyword: Max-Fashion UAE style options
When it comes to style, Max-Fashion UAE leaves no stone unturned:
Casual Chic: Discover comfortable yet stylish options for your everyday look.
Formal Elegance: Find the perfect outfit for special occasions, from weddings to corporate events.
Athleisure: Embrace the active lifestyle with a range of athleisure wear that combines fashion with function.
Kids' Corner: Dress your little ones in adorable and fashionable clothing.
Accessories Galore: Complete your look with an extensive collection of accessories, from jewelry to bags.
Dressing for the Seasons
LSI Keyword: Max Fashion UAE seasonal collections
Max-Fashion UAE understands the importance of dressing according to the seasons in the UAE. Explore:
Summer Staples: Lightweight fabrics and breezy designs to beat the heat.
Winter Warmth: Stay cozy and stylish with winter essentials.
Spring Sensations: Embrace the beauty of spring with floral patterns and vibrant colors.
Autumn Elegance: Transition into autumn with earthy tones and layered outfits.
Fashion Tips from Max Fashion UAE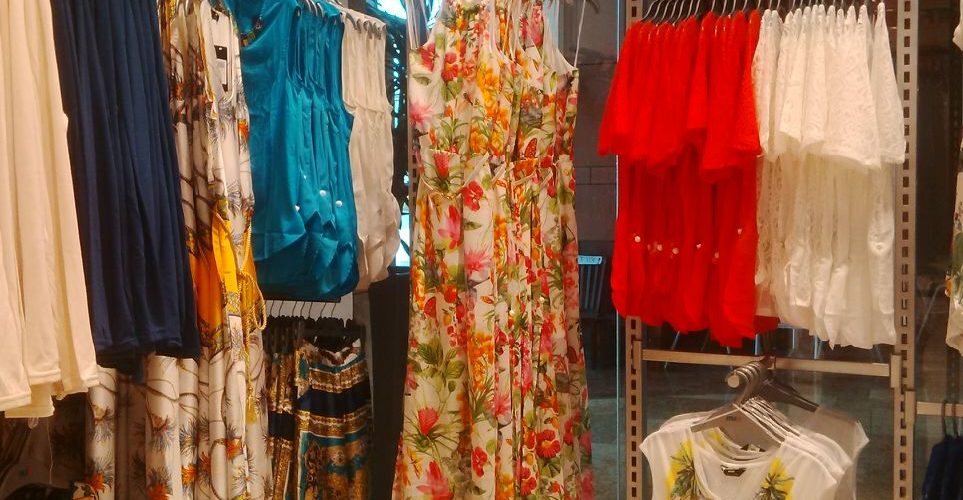 LSI Keyword: Max Fashion UAE fashion tips
Elevate your fashion game with these tips from the experts at Max-Fashion UAE:
Mix and Match: Experiment with different pieces to create unique outfits.
Accessorize: Accessories can transform a simple outfit into a statement look.
Tailoring Services: Max-Fashion UAE offers tailoring services to ensure a perfect fit.
Stay Updated: Follow Max-Fashion UAE on social media for the latest trends and style inspiration.
Frequently Asked Questions
1. What makes Max Fashion UAE different from other fashion stores?
Max-Fashion UAE stands out for its commitment to affordability without compromising on style. The wide variety of collections and personalized service also set it apart.
2. Are there Max Fashion UAE stores in all Emirates?
Yes, you can find Max Fashion stores in various locations across the United Arab Emirates, making it accessible to fashion enthusiasts throughout the country.
3. Does Max Fashion UAE offer online shopping?
Absolutely! Max-Fashion UAE has a user-friendly online platform, allowing you to browse and shop from the comfort of your home.
4. Do they have a loyalty program?
Yes, Max-Fashion UAE offers a loyalty program that rewards frequent shoppers with exclusive discounts and offers.
5. Are there seasonal sales at Max Fashion UAE?
Yes, Max-Fashion UAE regularly holds seasonal sales, where you can grab your favorite styles at incredible prices.
6. Can I return or exchange items at Max Fashion UAE?
Yes, Max-Fashion UAE has a hassle-free return and exchange policy, ensuring customer satisfaction.
Conclusion
Max-Fashion UAE is not just a fashion store; it's a destination where style, affordability, and variety converge. With its commitment to fashion-forward thinking, accessibility, and personalized service, Max-Fashion UAE has earned its place as a fashion authority in the Emirates. So, why wait? Visit Max-Fashion UAE today and embark on a stylish journey like no other.