THE FANS SAY IT ALL – THE BEST IN ATLANTA – ELEVEN-TIME WINNER !!!
The Breeze Kings have proudly been featured ELEVEN times in Creative Loafing's annual Best of Atlanta issue.
1999 Critic's Choice for Best Blues Band in Atlanta
2000 Reader's Choice for Best Blues Band in Atlanta
2001 Reader's Choice for Best Blues Band in Atlanta
2004 Reader's Choice for Best Blues Band in Atlanta
2005 Reader's Choice for Best Blues Band in Atlanta
2006 Reader's Choice for Best Blues Band in Atlanta
2007 Reader's Choice for Best Blues Band in Atlanta
2008 Reader's Choice for Best Blues Band in Atlanta
2010 Reader's Choice for Best Blues Band in Atlanta
2015 Reader's Choice for Best Blues Band in Atlanta
2019 Critic's Choice for Best Dance Band in Atlanta …. The Breeze Kings!!
"The Breeze Kings hit you on every level. Driving rhythm, blistering guitar, and the fierce attack of Carlos the Breeze Capote's harmonica. This band holds the music close to their hearts. You have to see them to understand." -Mike Kane, producer and host of Blue Sunday radio show on Z93 92.9FM (Atlanta)
"The crowd-pleasing blues band blasts away. This no bullshit quartet flies the Double D flag, givin' the people what they want: music to keep folks drinkin' and dancin'. The rest is up to you." -Lee Smith, Creative Loafing (Atlanta)
"The Breeze Kings are rapidly becoming one the premier blues groups in the South. Never bound by any one style, they can stretch out and do great Texas, Chicago, and Delta blues. Their sets are carefully constructed to give you a great blend of originals and standards with boundless enthusiasm. From a club owners perspective, the guys are easy to work with and great people. The Breeze Kings are audience friendly, any audience, and they are building up a very loyal following wherever they play." -Dr. Russell "The Blues Doctor" Linnemann, member of Blues Foundation Board of Directors, host of Handy Award nominee WUTC Blues & More radio show Wed. 8-11pm, and Chattanooga event promoter and booking agent.
"The Breeze Kings manage to skirt the line between fidelity to the genre and honesty to the listener … i.e. they're old school without trying to prove it with cartoonish gestures to some ephemeral Blues God. They won't try to pretend that Muddy Waters has laid his golden hand on their heads and that they are somehow the rightful heirs to a ghostly tradition, but they will pay homage to the forebears without making you feel like you're watching a "Blues as a Themepark" nightclub act. A top notch band with one of the best frontmen in the south. If you're like us and feel like the word "blues" has gotten a bad name by the outfits that make a caricature of the music, you'll be sold without feeling like you were ever asked to buy." -Cole Skinner and Gayle Thrower, booking agents for Radiogram (The Echo Lounge and Star Community Bar, Atlanta)
"Carlos is a wonderful entertaining musician able to adapt to any crowd and any partners for a pleasurable well blown blues experience." -Jeff Dunham, Music Director of Z93 92.9FM (Atlanta)
"A pumping sound that won't let you sit still. One of the freshest bands to emerge from Atlanta's budding blues scene." -Richard "Bald Man" Forrester, Atlanta booking agent and host of Good Morning Blues radio show on WRFG 89.3FM (Atlanta)
The Scene (Atlanta): April 4, 1998-The Bar Scene section. A Review of the Northside Tavern. "The Party Pack dropped in right in the middle of the Breeze Kings set. They were rolling it out like there was no tomorrow. It was good to see a group do justice to the men on the wall. On the wall behind the stage are pictures of blues legends both living and dead."
"I have great blues here every night of the week, but I never miss a Thursday night with the Breeze Kings." -Ellyn Webb, owner of the Northside Tavern (Atlanta)
"The brothers Breeze are not just a band, they are an inspiration! Lip smacking, dance inspiring, mood altering, booty grooving. Easily could be called the Smooth Kings." -Dorothy Mann (owner) & Stella House (entertainment mgr), Blue Sky Tavern (McDonough, GA)
"The only thing stronger then these guys' musical prowess is their professionalism. Over the years, whether it's been a Friday night jam, a private party, or a special event, my every dealing with these guys has been totally up front, professional, and accurate. Complete talent like this makes my job easier." -Ben Tunnell, manager of The Dalton Depot (Dalton, GA)
"A class act. Full of style. All around professionals!" -Kevin Jennings, Atlanta booking agent
"All the blues fans and blues bands in town better watch out, cause the Breeze Kings are kicking ass!." -Danny "Mudcat" Dudeck, Atlanta blues performer
"I've been onstage with all of you guys at one time or another, and I got to tell you … together you're Hot … Hot … Hot !!! Go ahead and tie one on for me. POWER TO THE BREEZE ……….." -Heaven Davis, Atlanta blues performer, fmr vice-president Atlanta Blues Society
"This band has got it. Musical talent, song selection, strong sincere vocals, and a great show." -Tinsley Ellis, International blues superstar
"That's as good as anybody I ever seen around here, and you just startin." -Mr. Frank Edwards, Atlanta blues legend
"These guys are truly hot!" -Carlin Smith, fmr President Atlanta Blues Society, October '98 newsletter.
"Fabulous. Dangerous. A complete revelation. Everything they do swings, even when they rock. Can I say fabulous again?" -Vincent Tseng, Atlanta music reviewer.
"The Breeze Kings have the look and sound of an authentic '50's juke joint blues band." -Kevin Sechrist, Digital City Atlanta
"A steller performance." -Will Davis, LocalMusic.com
"A couple of years ago I was rocking hardcore to The Urban Shakedancers when this guy with slicked back pompadour hair and a harp got onstage. The guy's voice and harp playing actually took one of my favorite bands up a couple of notches! What the hell, I thought, is this town just crawling with people who can walk in off the street and blow your mind or what? Turned out the guy's name was Carlos Capote and he had a band of his own called The Breeze Kings — "breeze" meaning "harp blowin'." Listen and love." -Art Howard, Voyager Magazine (Atlanta)
"The Breeze, cool & slow ~ smooth, like a cold beer on the edge of the bayou. That's the blues … Cajun style. Add a vintage hollowbody, a phat harp sound, & a pinch of rockabilly. Now you're talkin' the Breeze Kings. The kings of the Blues." -Kay Rowedder, orig owner Darwin's (Marietta, GA)
"Anxious to hear some good electric blues? Need great guitar, harp, and soulful vocals? Get yer hands on a copy of "Tying One On… For The People", by The Breeze Kings, from Atlanta, Georgia. Your "jones" will be cured before you know it, 'cause now you're moving involuntarily to the sounds emanating from the speakers. You smile, realizing the "oh – yeah!' G spot was found, and you Ty One On. The Breeze Kings, uhn.. uhn.. uhn." -The Commander, host of Cadillac Blues 91.3 FM WLVR Bethlehem PA
"Anchored by bandleader Carlos Capote, BK define themselves by the blues they choose and the way they play it — authentic, pre-rock excavations, mostly from '50s and '60s icons and lesser-knowns, delivered with a rowdy vigor that's true to the form." -Bryan Powell, Creative Loafing (Atlanta)
"There is a vibrant tone to their proceedings. One senses their respect for the purer aspects of the Blues. This combination goes all the way to produce a CD that is rockin' Blues at its best." -Gary W. Miller, BluesWax Magazine
"The Breeze Kings, led by harmonica player and singer Carlos "Cool Breeze" Capote, have conquered Atlanta with a jumping mix of styles that ranges from sweet home Chicago electric blues to sizzling Texas blues to raw-and-ready Mississippi Delta and Piedmont blues. The music swings, shuffles and shakes a mean tailfeather." -Kati Schardl, Tallahassee Democrat
"Before I ever heard these guys I knew that they had been voted Atlantas best blues band 3 years in a row. After I heard them, I knew exactly why and can only explain it like this… whenever these guys go to play a gig, they must take a spiritual detour through Chicago, Memphis and New Orleans. That's the only way that I can explain their show. They are original, authentic and entertaining as well as a lot of fun. You'll hear some of the best harmonica, guitar, bass, drums and blues vocals ever." -Harty Wiedemann, Blues Pros Talent
"Bennett and I enjoyed having the Breeze Kings as part of a very special event for clients and friends. Your "Rockin' Blues" really warmed up an otherwise, very cold evening. Aside from the awesome music, your professionalism and dependability was really appreciated. I know we will have many opportunities in the future to use the Breeze Kings for some of our LowCountry Barbecue events ….. as Barbecue and Blues just seem to go together. Many Thanks!!" -Johnny Ham and Bennett Brown, Pres. and V.P. of LowCountry Barbecue Inc.
"The crowd wooped and whistled to the great show by Carlos and the Breeze Kings on Saturday, Carlos drove the girls crazy with the last kiss!" -Ricky Dean, owner of ricky dean's 'olde town blues club' (Conyers, GA)
"This is a band that truly deserves the name "All-Star". A band with unique talent, wailing guitars, and soulful vocals. If you want a real dose of goodtime, sheer talent, and boogie woogie blues straight from the heart, The Breeze Kings is a don't miss act!" -Marlene Willard, Augusta Blues Society
"You and your band are top knotch. It is just a matter of time and hard work that you will find yourself on stages around the world." -Tim Duffy, Music Maker Relief Foundation
"A true pleasure with rich sounds that spring forth with freshness from an epoch that has all but vanished, or so we believed. Its the kind of CD that stays on the tray because it is always played. …… I am truly unable to find a fault in this record and that leaves me with only one lingering desire- that these musicians leave the US and come to….France??" -Erick Tonton, Blues & Co. Magazine, France and Belgium
"These musicians are standouts at their craft and write stellar songs. The Breeze Kings are a staple on our radio show." –Upper Room with Joe Kelley and Gi Dussault WVOF 88.5 FM in Fairfield, Connecticut
"Groovin' Babee! Carlos has that lonesome soul to his voice and that harp! Oh that harp! Can you spell "cool"?! The Breeze Kings got it goin' on. The slow shuffle of "Casanova Man" is one you hit the "repeat button" on the cd player." -Robb Morrison, host of the Sunday Blues Brunch on 95.7 WQMF Louisville KY and 107.3 KTHR Wichita KS
"RELIABLE BLUES: One of the most reliable nights of entertainment in town is the cool blast of weekly blues from one of Atlanta's most reliably swinging quartets." -Shane Harrison, AJC – Access Atlanta
"The Breeze Kings feature a sound deeply rooted in 1950s Chicago blues, but they also sneak in a healthy helping of Delta blues and R&B; into the mix as well. Their recent release, You Got To Bring Some To Get Some (Veritone Records), showcases their considerable talents well on 14 tracks that groove from start to finish. There's plenty of vintage Chicago material here with well-done covers along with some very good originals. You Got To Bring Some To Get Some is an excellent disc of great blues that should not be missed." -Graham Clarke, BluesBytes.com
"The band's musical ability stretches beyond their voices and instruments. Nine of the fourteen tracks are very well written originals. One of those CD's where each and every track was better than the last. I kept hitting replay because as the songs were ending, I wasn't ready for them to end." -Peter 'Blewzzman' Lauro, Mary4music.com January 2005
Always Sunshine Nguyen Duy Tri • Acid Madness • 2023
In the ever-evolving realm of music, artists continuously push the boundaries of creativity and experimentation, unearthing uncharted territories that captivate the senses and expand our sonic horizons. Always Sunshine Nguyen Duy Tri, a name that sparks curiosity and intrigue, has gifted the world with an auditory masterpiece titled "Acid Madness" in 2023. This musical odyssey ventures into unexplored soundscapes, taking listeners on a journey of intense emotions, intricate arrangements, and a fusion of genres that challenge conventional norms.
If you know about this song Always Sunshine Nguyen Duy Tri • Acid Madness • 2023
The Maestro Behind the Magic
Always Sunshine Nguyen Duy Tri, a moniker that hints at the artist's quest for perpetual positivity, is an enigmatic figure in the music industry. Born from the confluence of Vietnamese heritage and a global perspective, the artist's identity remains shrouded in mystery, allowing the music to take center stage. With a background as diverse as the influences found in "Acid Madness," the artist's musical prowess is evident in the way each note, each beat, and each melody resonates with listeners on a profound level.
Always Sunshine Nguyen Duy Tri • Acid Madness • 2023
At its core, "Acid Madness" defies categorization, embracing an amalgamation of genres that span electronic, ambient, psychedelic, and experimental realms. The album's title itself serves as a gateway into the artist's world, hinting at a fusion of sounds that mirror the kaleidoscope of human emotions. Through the tracks, Always Sunshine Nguyen Duy Tri invites listeners to explore the depths of their own minds, navigating through intricate sonic tapestries that evoke everything from euphoria to introspection.
Track by Track Exploration
"Euphoric Nebula": The journey begins with a burst of energy, as the listener is propelled into a nebula of euphoria. Synths intertwine with hypnotic beats, creating a sense of weightlessness that encapsulates the spirit of liberation.
"Fractured Dreamscape": Transitioning seamlessly, the album delves into a dreamscape shattered into myriad pieces. Here, disjointed melodies evoke a sense of introspection, urging listeners to confront their own fractured realities.
"Pulse of the Abyss": As the heart of "Acid Madness," this track plunges into the abyss of emotions. The rhythm mimics the erratic pulse of a heart in turmoil, while haunting vocals add a layer of ethereal mystique.
"Serene Disarray": The chaos takes a serene turn, showcasing the artist's ability to harmonize contradictions. Whispers of tranquility emerge from a disarray of electronic pulses, beckoning listeners into a state of meditative contemplation.
"Resonant Reverie": As the journey nears its end, "Resonant Reverie" weaves together threads of nostalgia and hope. This track encapsulates the artist's capacity to evoke longing and optimism simultaneously.
You can listen this song below
Conclusion
Always Sunshine Nguyen Duy Tri's "Acid Madness" is not just an album; it's an experience that traverses the uncharted realms of music. Through intricate arrangements, genre-defying compositions, and emotional depth, the artist invites listeners to confront their own madness, their own dreams, and their own innermost desires. In a world where conformity often reigns, Always Sunshine Nguyen Duy Tri's fearless pursuit of sonic innovation reminds us that the boundaries of creativity are meant to be broken, leading us into unexplored dimensions of auditory bliss. "Acid Madness" stands as a testament to the power of music to connect, inspire, and transcend.
Vox Cinemas Redefining the Movie-Going Experience
Vox Cinemas
The world of cinema has evolved significantly over the years, and one company that has played a pivotal role in this transformation is Vox Cinemas. With its innovative approach to movie-going, Vox Cinemas has become a household name in the entertainment industry, providing audiences with a unique and immersive cinematic experience. In this article, we will delve into the world of Vox Cinemas, exploring its history, offerings, and the impact it has had on the way we enjoy movies.
A Brief History
Vox Cinemas is a subsidiary of Majid Al Futtaim, a leading shopping mall, communities, retail, and leisure pioneer across the Middle East, Africa, and Asia. Founded in 2000, Vox Cinemas has since established itself as a trailblazer in the world of cinema exhibition.
The company's journey began with its first multiplex cinema in Dubai, United Arab Emirates. Over the years, Vox Cinemas expanded rapidly, not just in terms of the number of locations but also in terms of innovation. Today, Vox Cinemas boasts a presence in multiple countries, including the UAE, Oman, Bahrain, Lebanon, Egypt, and Saudi Arabia, making it one of the most prominent cinema chains in the region.
State-of-the-Art Facilities
One of the key reasons behind Vox Cinemas' success is its commitment to providing moviegoers with a state-of-the-art cinematic experience. Their theaters are equipped with cutting-edge technology, including top-of-the-line sound systems and high-definition projection, ensuring that audiences enjoy the best audio-visual quality possible.
One of Vox Cinemas' most notable features is its MAX experience, which offers larger screens, enhanced sound systems, and recliner seats, creating a truly immersive movie-watching experience. Additionally, the company also offers premium experiences like IMAX and 4DX, further pushing the boundaries of what's possible in cinema.
A Diverse Range of Films
Vox Cinemas takes pride in offering a diverse range of films, catering to a wide variety of tastes and preferences. From the latest Hollywood blockbusters to indie films, foreign language releases, and regional cinema, Vox Cinemas ensures that there's something for everyone.
Their commitment to showcasing regional talent is particularly noteworthy. Vox Cinemas actively promotes Arabic cinema, providing a platform for local filmmakers to showcase their work to a global audience. This dedication to diversity has made Vox Cinemas a cultural hub for film enthusiasts from different backgrounds.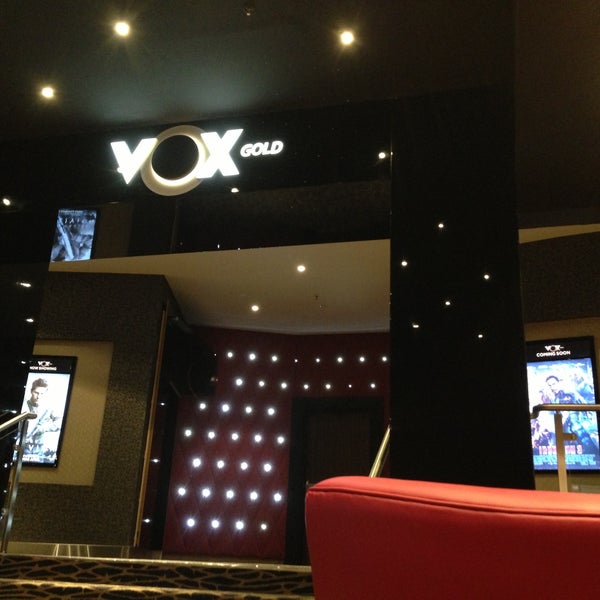 Innovative Amenities
In addition to its top-notch screens and film selection, Vox Cinemas places a strong emphasis on providing a complete entertainment experience. Many of their theaters are located within shopping malls, allowing patrons to enjoy a range of dining and shopping options before or after their movie.
Moreover, Vox Cinemas is constantly innovating its services. The introduction of gourmet dining options, including in-seat dining, has elevated the cinema experience to a new level. Audiences can now savor delicious meals while watching their favorite films, turning a simple outing into a culinary adventure.
The Impact on the Industry
Vox Cinemas' success has not only reshaped the movie-going experience in the Middle East but has also set a benchmark for the global cinema exhibition industry. Its dedication to quality, technology, and diversity has inspired other chains to improve their offerings and provide more value to their customers.
Conclusion
Vox Cinemas has emerged as a true pioneer in the world of cinema exhibition. Through its relentless commitment to innovation, quality, and diversity, it has transformed the movie-going experience in the Middle East and set a standard for the global industry. As Vox Cinemas continues to expand its reach and offerings, one thing is certain: the future of cinema is bright, and Vox Cinemas is leading the way.
How To Activate Showtime Anytime on Apple Tv, Roku & Firestick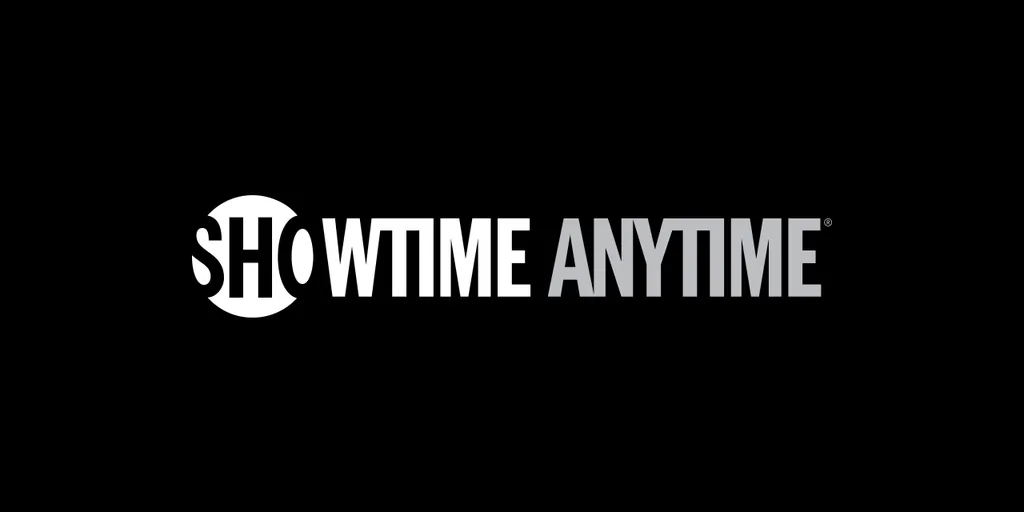 Showtime Anytime has been around since 2010. It's a part of CBS's flagship Showtime superior satellite and satellite network. The service comprises hundreds of hours of TV shows, films, stand-up comedy shows, and more. Showtime-Anytime is available on a range of software and hardware platforms. However, each device has to be triggered manually. Here is how To trigger Showtime Anytime, based on the stage you have at Your disposal.
Prerequisites
Showtime Anytime is available on Amazon Fire TV, Android TV, Apple TV, Chromecast, LG TVs, Kodi, Samsung Smart TVs, and Xbox One. Words to be added in the post: Among these, I prefer Kodi on Roku to you all. Because Kodi is free and it is an open-source media player which allows you to stream movies, TV Shows, LIVE TV, Music. With the help of Kodi on Roku Express, you can install it and watch movies for free. Here are the prerequisites you'll need to fulfill to access Showtime Anytime.
Your cable or satellite provider has to be a part of the Showtime program and licensed to stream the service.
You have to have Showtime subscription with your cable or satellite provider.
Lastly, you have to have a registered Showtime Anytime account before being able to activate the service on your device.
To create your account, open Showtime's website and click on the "Create new account" button, and pick your provider from the list. If it isn't listed, you will not be able to create an account.
Activate Showtime Anytime on Apple TV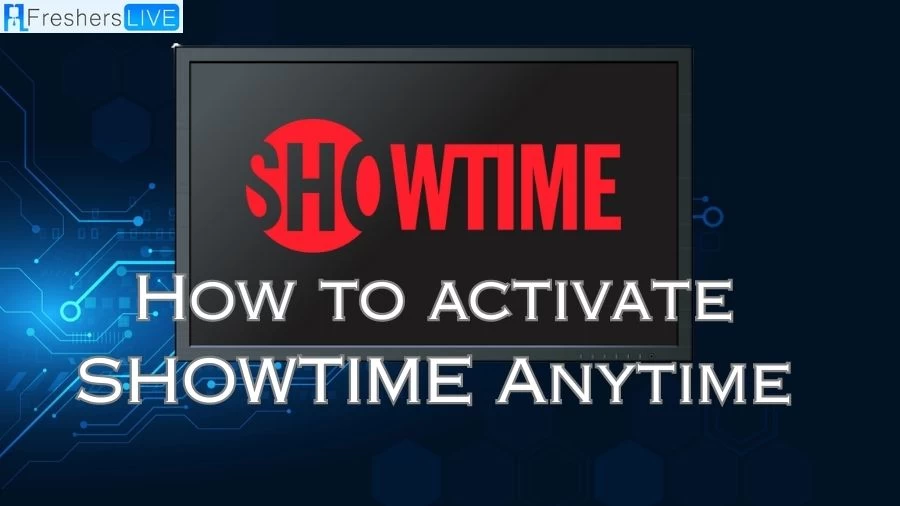 Activating Showtime Anytime on Apple TV requires information about the provider you use. When you get this message on your screen, it means that you are in the 3rd steps of the activation. However, you can't finish the process because you haven't done the 1st and 2nd activation steps, which are logging and entering your Activation code on Showtime's website. Here is how to fix this.
Before jumping on the activation, make sure you meet these conditions.
Your provider must be a participant in the Showtime program.
You must be a Showtime subscriber on your satellite or cable provider.
You must have a Showtime Anytime account before using the service on your Apple TV. If you don't have, you can create one. (Go to Showtime's website, click on Create a new account, and select your provider if it is listed).
Can't See the Activation Code on Your TV?
Try changing your TV's aspect ratio.
Make sure you are using an HDMI cable with your Apple TV.
Set the Apple TV resolution to Auto (On your Apple TV go to Settings > Audio/Video > TV Resolution > Select Auto.)
Try connecting your TV cable to another (higher-resolution) LCD TV.
Now, go to Showtime's website, log in with your account, and type your code when required.
Does The Web Browser Instruct You to Open iOS Device to Compete the Activation?
Download the Showtime app from the Apple app store.
Enter the required information to activate the app.
Once you've successfully activated the app, open the settings (the gear icon in the top left corner).
Under the Devices section select Activate device.
Now, proceed to select Activate Apple TV.
Type in the alphanumeric characters (activation code) from your TV screen, give it 5 seconds and you will get the wanted results. Showtime Anytime is activated on your Apple TV.
Once you activate the TV and start using the content, you will notice that your iDevice loses the connection. This is the case because the service does not allow concurrent connections.
The steps explained above are the ones that worked for many readers. However, let us know if these methods helped in activating Showtime Anytime on your Apple TV.
Online Activation using Andriod
The fastest way to activate your Showtime Anytime account is through the app. Here is the link for Android users and the link for iOS users. The activation process is the same for both platforms.
Launch the Showtime Anytime app.
Tap on a video you'd like to watch.
Tap "Play".
When prompted, pick your streaming service or provider. If prompted, sign in to your provider or service account.
You will see the activation code. Write it down.
Launch a browser on your computer and go to showtimeanytime.com/activate.
Log in.
When the success message appears on the screen, your account has been activated.
Showtime Anytime.com/activate Android TV
At the time of this writing, the list of eligible providers includes Philips, Sony, Nvidia, Nexus, and Razer. Here's how to activate Showtime Anytime through Android TV.
Go to the Showtime Anytime channel on your Android TV.
Select a video and press either "Activate" or "Play".
Pick your provider from the list.
You will see the activation code on the screen. Write it down.
Launch the browser on your computer.
Navigate to the activation page on Showtime Anytime's official site.
Follow the activation instructions.
Next, activate your device on the "Activate Devices" page.
When the success message appears, you're ready to watch Showtime Anytime on your Android TV.
Showtime Anytime.com/activate Roku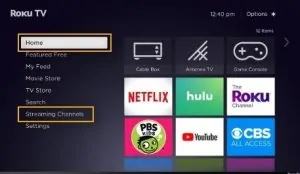 Roku is another eligible platform, and here is how you can use it to activate Showtime Anytime.
Turn your Roku on and go to the Showtime Anytime channel.
Open the menu and pick the "Activate" option.
Pick your streaming service or TV provider from the list. If it is not on the list, you can't activate the service on your Roku.
Write down the activation code when it appears on the screen.
Open your computer's browser and go to the activation page on Showtime Anytime's site.
Follow the activation instructions.
Next, go to the "Activate Devices" page and use the credentials for your provider's account.
Enter the activation code from Roku.
Showtime Anytime.com/activate Xbox One
Follow these steps to activate Showtime Anytime on your Xbox One.
Turn on your Xbox One.
Open the Showtime Anytime channel.
Open the menu and select either the "Activate" or "Play" options.
You will see the list of eligible providers. Find and select your provider.
Next, you will see an activation code on the screen. You should write this down.
Open your computer's web browser and go to Showtime Anytime's official site.
Find the activation page and follow the instructions.
Go to the "Activate Devices" page and use your provider's password and username.
Enter your Xbox One's activation code.
When the success message appears, you're ready to watch Showtime Anytime on your Xbox One.