Gamers have known for a long time something that everyone else is starting to figure out:
"Our entire lives have led up to this," my friends joked with me in mid-March.
I was sitting in my tiny New York City apartment, panicky and coming to terms with the reality that I'd be trapped inside for weeks, potentially months. But my friends reassured me that as lifelong video game enthusiasts, the prospect of sitting on a sofa in front of a TV for an interminable stretch would be a cakewalk. After all, gamers like me do already spend plenty of time in front of our screens all on our own.
But even sitting alone for hours, gamers aren't necessarily isolated. In many cases, far from it. With the rise of social media, gamers – particularly in Gen Z – have perfected the art of building communities in and around video games. Gamers don't just compete with strangers on the internet, but forge genuine, enduring friendships.
In this age of long-haul social distancing and mental-health strains, gamers have long had a tool that's now bringing some relief to those who've never picked up a controller before. The explosive growth of gaming during the pandemic has shown that many have found a new outlet for much-needed connection in isolation.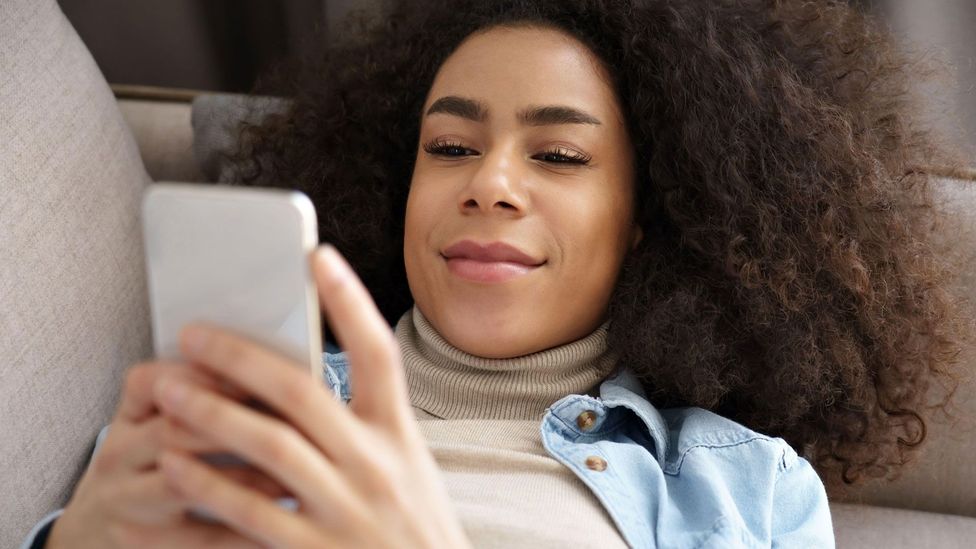 Gaming has skyrocketed during the pandemic, especially ones that connect you online with friends; games over video chat have replaced in-person happy hour for many (Credit: Alamy)
When shelter-in-place orders came down, millions of people around the world turned to tech-fuelled diversions to stay in touch with family and friends, like Netflix Party film viewings, Zoom chats and video games.
There's the outer-space saboteur mobile game Among Us (which 100 million people have downloaded); and the Jackbox games that mix video chatting and elements of classics like Pictionary, and that have acted as stand-ins for in-person happy hours. Perhaps the most well known is Animal Crossing: New Horizons. Released in March, Nintendo's record-breaking Switch game that tripled the company's profits drops players in a tiny tropical town filled with talking anthropomorphic animal neighbours who help them redecorate their home, catch butterflies and grow fruit trees.
Gaming has skyrocketed during the pandemic, reaching people who'd play every now and then, or even those who had previously snubbed it entirely. In the US alone, four out of five consumers in one survey played video games in the last six months, according to a new study by NPD, an American business-research firm. And at a time in which many industries are in dire straits, sales in gaming are booming. Global revenue is expected to jump 20% this year to $175bn (£130bn).
The explosive growth of gaming during the pandemic has shown that many have found a new outlet for much-need connection in isolation
But although the concept of socialisation in a game is new to many, video game enthusiasts have been using tech like this to build friendships online and stay connected for years.
Mark Griffiths is a professor at Nottingham Trent University who's written about gaming friendships in the pandemic, and studied socialisation in video games for decades. In 2003, he published a study that showed a quarter of 11,000 players of the online role-playing game Everquest said their favourite part of the game was connecting with other players. He says the study was a direct and early contradiction of the stereotype that video games are isolating, and gamers antisocial (even though those early pandemic memes jokingly played off those stereotypes). In another study from 2007, he looked at 912 players of massively multiplayer online (MMO) role-playing games from 45 countries who played on average around 22 hours a week, concluding that the online game environment was "highly socially interactive".
He says, "Ten percent of those in the survey actually ended up forming romantic relationships outside of the game… The idea of socialising in a game is not new at all." Fast forward to 2020, and Griffiths says that when lockdowns began and people had nothing much to do, "maybe they're gaming for the first time, and they realised this was an outlet you can naturally socialise in".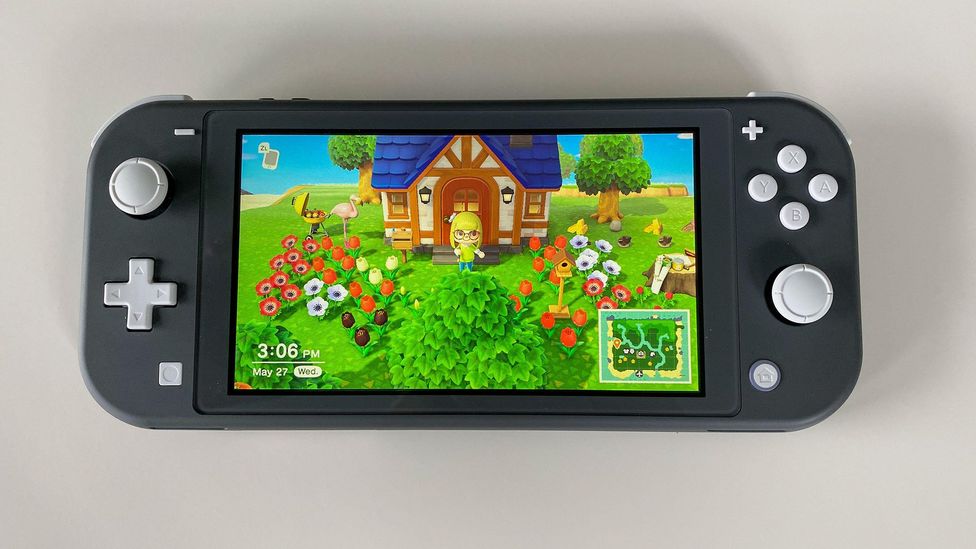 The game Animal Crossing has become a phenomenon, standing in for social interaction during lockdown – and being the virtual site of parties and weddings (Credit: Alamy)
For example, in Animal Crossing, players can visit the towns of both real-life friends or strangers who share their village code online. Flying on a virtual seaplane into my brother's village, filled with friendly koalas, has become our 2020 ritual as he continues to isolate from Washington, DC, and we miss family holidays. I also visit friends scattered all over the world, including one from secondary school whom I haven't seen since 2000.
Some people have held their birthday parties via Animal Crossing this year, others go on dates and some couples who cancelled their weddings because of Covid-19 have even gotten married in the game. There's also an online fan-made marketplace where players connect to trade fruits and rare furniture, called Nookazon. The site hosts trivia nights and chat meetups for Animal Crossing players.
The pandemic "really opened a lot of people's eyes – even non-gamers – to what games can do to bring people together," says Daniel Luu, the founder of Nookazon, who's a software developer and an active gamer based in Washington, DC. He says one of his site's most popular top sellers is a 50-year-old woman who's "never played video games in her entire life". "I think the reason Animal Crossing has become so successful is because anyone can play it. There are tons of cute items, tons of fun characters, tons of customisations," he says. "It really helped show that video games aren't just all, like, Call of Duty."
Maybe they're gaming for the first time, and they realised this was an outlet you can naturally socialise in – Mark Griffiths
Lin Zhu is a graduate student in psychology at the University of Albany in New York. In September, she wrote a paper on Animal Crossing and the pandemic, published in the journal Human Behavior and Emerging Technologies. Zhu says Animal Crossing in particular provides laid-back escapism and soothing feelings of safety in these turbulent times – which has helped bring new gamers into the hobby. "The pandemic has not only reduced face-to-face communication opportunities, but also allowed more people to learn about games as a novel platform to get social interaction."
Amazon-owned Twitch, where people watch other people play video games in live webcasts, chatting in real time with the streamer and other viewers, clocked five billion hours of viewed content in the second quarter of 2020 alone. The engagement is an 83% increase from last year. It's a new record.
"This is what we have been doing for years," says Erin Wayne, the company's director of community and creator marketing. She started out as a streamer on the site herself playing the best-selling game of all time, Minecraft. It's he same game in which an elementary school in Japan held a virtual graduation in lieu of an in-person ceremony because of Covid-19. She says the basic model of connecting gamers with streamers "hasn't changed because of Covid".
Wayne adds as Twitch has become more popular, it's expanded its platform beyond gamers, especially during social-distancing restrictions in 2020. Book authors are hosting book launches, musicians are holding concerts and even drag queens are putting on shows, all following the gamer-streamer model. There are also new communities of gamers that have formed on the site, including LGBTQ gamers and gamers who've served in the armed forces.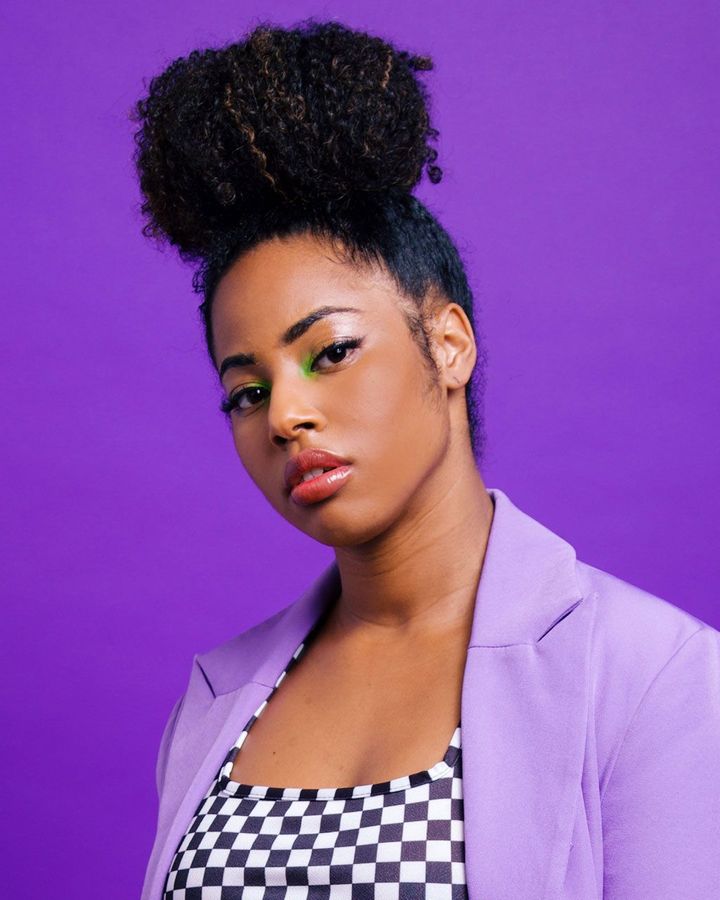 Jay-Ann Lopez says that games have helped old and new players alike "keep connected, social and sane" during the pandemic (Credit: Krystal Neuvill)
Like many communities, gaming has its share of toxicity and hostility. But when Jay-Ann Lopez, a London-based gamer, launched a closed Facebook group in 2015 called Black Girl Gamers as a safe and inclusive space in the face of racism and sexism in the gaming community, she was able to build a vibrant community that's since grown across platforms like Twitch. This summer, it even hosted a summit of entirely black female professionals in the industry, which has long been dominated by white men.
Lopez says that games have helped old and new players alike "keep connected, social and sane" during the pandemic. "For a long time, people have either looked down on that or called gamers 'weird', but now people and companies want to know how to maintain relationships and communities digitally. It's more accessible for people."
So, although more people staring at a screen may seem like an unhealthy habit, even the World Health Organization believes it could be key in nurturing our bonds with others. Earlier this year, it launched #PlayApartTogether. And as mental health professionals stress the importance of relationships, connections and community in these times, they're even beginning to find direct psychological and social benefits from gaming across the generations.
As the pandemic rolls on and millions around the world face months of social isolation, gaming continues to be a surprising lifeline. Those new players may keep on gaming even after they're allowed to socialise in person, too. A Google survey showed that 40% of new gamers say they're likely to continue playing video games after the pandemic.
"Now it's just been brought into the mainstream. A lot more people have realised what it can do – gaming bringing communities together has always been there," says Nookazon's Luu. "It's been there for years."
Unlocking the World of PBS Kids Games A Fun Learning Experience for Children
Introduction:
In today's fast-paced digital age, striking a balance between PBS Kids Games entertainment and education for our children can be quite a challenge. Fortunately, PBS Kids games offer a delightful solution, combining fun and learning in a single package. With a wide array of games designed to foster creativity, critical thinking, and problem-solving skills, PBS Kids is your go-to destination for children's interactive learning. This article delves deep into this amazing world, guiding parents and caregivers through a host of educational games, activities, and more.
Table of Contents:
Content
1. Why Choose PBS Kids Games?
2. Age-Appropriate Learning
3. Popular PBS Kids Games
4. Interactive and Educational
5. Navigating the PBS Kids App
6. Parental Controls for a Worry-Free Experience
7. PBS Kids Play and Learn Science
8. Frequently Asked Questions (FAQs)
9. Supporting Your Child's PBS Kids Experience
10. Conclusion: Learning through Play
1. Why Choose PBS Kids Games?
PBS Kids games are not just any ordinary gaming experience; they are carefully crafted to support your child's growth and development. These games offer a perfect blend of fun and learning, making them an excellent choice for parents who want to ensure their children are gaining valuable skills while having a great time.
2. Age-Appropriate Learning
One of the key features of PBS Kids games is their age-appropriate content. Whether your child is a preschooler or in elementary school, you'll find games designed to cater to their specific learning needs and abilities.
3. Popular PBS Kids Games
Discover some of the most popular PBS Kids games, such as "Curious George," "Arthur," "Sesame Street," and "Dinosaur Train." These games are not only entertaining but also based on educational TV shows that children love.
4. Interactive and Educational
PBS Kids games are interactive, engaging, and educational. They cover a wide range of subjects, from math and science to social skills and creativity, ensuring your child has a well-rounded learning experience.
5. Navigating the PBS Kids App
Get to know how to navigate the PBS Kids app effortlessly. We'll guide you through the user-friendly interface, helping you and your child find the perfect games and activities.
6. Parental Controls for a Worry-Free Experience
PBS Kids understands the importance of a safe online environment. Learn about the robust parental controls provided, allowing you to monitor your child's gaming experience.
7. PBS Kids Play and Learn Science
Explore the exciting "PBS Kids Play and Learn Science" app, which offers a collection of science-based games that foster curiosity and exploration in your child.
8. Frequently Asked Questions (FAQs)
1. Are PBS Kids games free to play?
Yes, most PBS Kids games are free to play and can be accessed online or through the PBS Kids app.
2. Are these games suitable for all ages?
Absolutely. PBS Kids offers games tailored to different age groups, ensuring a relevant and enjoyable experience for all children.
3. Can I track my child's progress in the games?
Yes, PBS Kids provides parental controls that allow you to monitor your child's progress and the content they access.
4. Are there educational resources for parents on the PBS Kids website?
Yes, PBS Kids offers a wealth of resources, including tips for parents and caregivers to enhance their child's learning experience.
5. Are PBS Kids games available on various platforms?
Yes, you can access PBS Kids games on computers, tablets, and smartphones, making it easy for your child to play and learn anywhere.
6. How often are new games added to the PBS Kids collection?
PBS Kids regularly updates its game library with new content, ensuring a fresh and engaging experience for children.
7. Can I trust the content my child encounters on PBS Kids games?
Yes, PBS Kids is known for its high-quality, educational content that parents can trust.
8. How can I contact PBS Kids for support or feedback?
PBS Kids provides contact information on their website for any inquiries, support, or feedback.
9. Is there a PBS Kids app available for mobile devices?
Yes, PBS Kids offers a user-friendly app that provides easy access to their games and activities on mobile devices.
10. Can I contribute to PBS Kids to support their educational mission?
Yes, PBS Kids welcomes donations from individuals who want to support their educational initiatives.
9. Supporting Your Child's PBS Kids Experience
We'll provide tips and strategies for parents and caregivers to ensure that your child makes the most of their PBS Kids gaming experience.
10. Conclusion: Learning through Play
In conclusion, PBS Kids games are a wonderful resource for parents seeking to combine entertainment and education for their children. With age-appropriate content, interactive learning, and an array of popular games, this platform stands out as a valuable tool in your child's educational journey. So, dive into the world of PBS Kids games and watch your child thrive in a fun, learning-filled environment.
The Ultimate Guide to Cool Games Unblocked – Play Anytime, Anywhere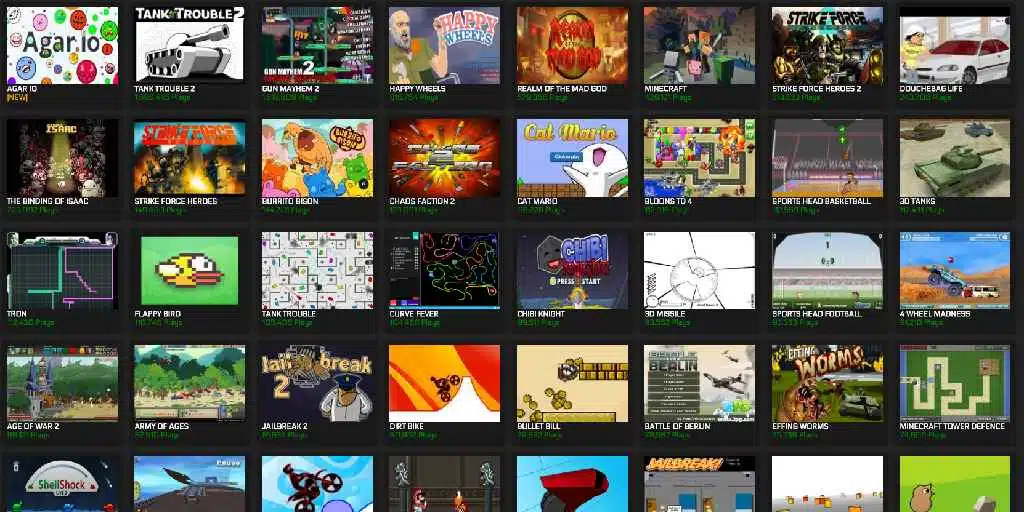 In the fast-paced world of online gaming, sometimes you just want to kick back and enjoy some cool games without any restrictions. That's where "Cool Games Unblocked" come into play. Whether you're stuck in a boring class, taking a break at work, or just looking to have some fun at home, unblocked games are the answer. In this comprehensive guide, we'll explore everything you need to know about cool games unblocked, from what they are to where you can find them. So, let's dive into the world of uninterrupted gaming excitement!
Cool Games Unblocked: What Are They?
Cool games unblocked are online games that you can play without any hindrances or restrictions. Unlike traditional games that may be blocked by firewalls or network filters, these games are accessible from any device with an internet connection. They are often found on websites dedicated to providing a wide selection of games that are free from censorship.
The Advantages of Playing Cool Games Unblocked
Playing cool games unblocked comes with several advantages:
Accessibility: You can access these games from anywhere, be it your school, office, or home.
Variety: There's a vast array of games available, catering to different tastes and preferences.
No Downloads: You don't need to download any software or apps; just click and play.
Instant Fun: There's no need to wait; you can start playing right away.
Now that you know what cool games unblocked are, let's explore some of the best places to find them.
Where to Find Cool Games Unblocked
Finding cool games unblocked is easier than you might think. Several websites specialize in providing a vast collection of these games. Here are some popular options: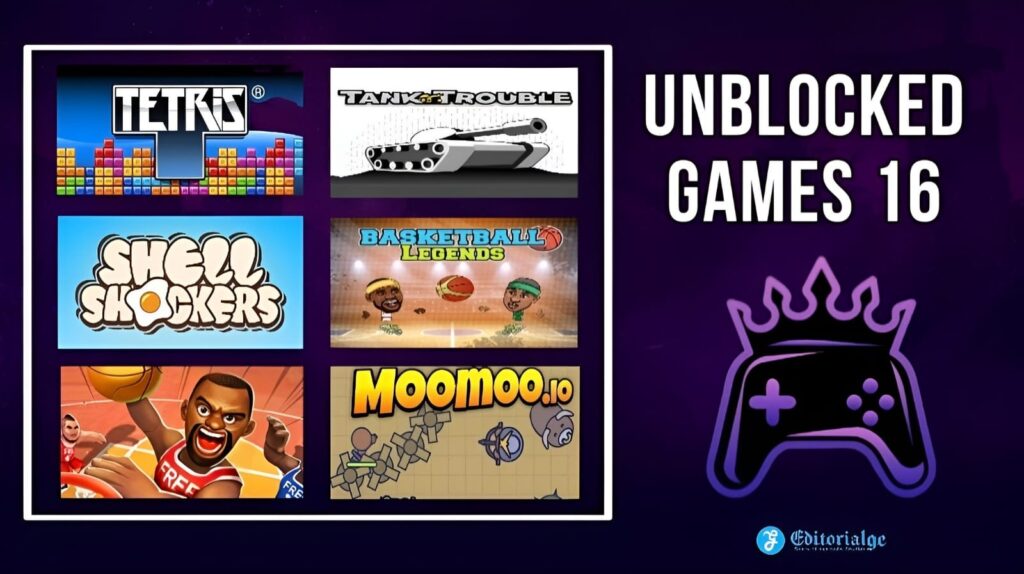 1. Coolmath Games
Coolmath Games offers a wide selection of educational and entertaining games. From logic puzzles to strategy games, you'll find something to challenge your mind while having fun.
2. Unblocked Games 66
Unblocked Games 66 is a treasure trove of unblocked games. It features classics like "Happy Wheels" and "Run 3" along with many others. The site is user-friendly and constantly updated with new games.
Hooda Math offers math-based games that are not only educational but also engaging. Whether you're a math whiz or just want to sharpen your skills, this site has something for everyone.
4. ABCya
ABCya is perfect for younger players. It provides a selection of educational games that are both fun and enriching for children.
5. CoolGames.com
CoolGames.com offers a diverse range of games that cater to all age groups. Whether you enjoy puzzles, action, or strategy, you'll find it here.
Cool Games Unblocked: A World of Possibilities
Cool games unblocked open up a world of possibilities for gamers of all ages. With an extensive range of games available and easy accessibility, you can indulge in gaming entertainment whenever and wherever you want.
Cool Games Unblocked FAQs
Q: Are cool games unblocked safe to play?
Yes, cool games unblocked are generally safe to play. However, it's essential to choose reputable websites to ensure a secure gaming experience.
Q: Can I play cool games unblocked on my mobile device?
Absolutely! Most cool games unblocked are compatible with mobile devices, making them perfect for gaming on the go.
Q: Are there multiplayer options in cool games unblocked?
Yes, many cool games unblocked offer multiplayer options, allowing you to play with friends or other online gamers.
Q: Do I need to create an account to play cool games unblocked?
In most cases, you don't need to create an account to play cool games unblocked. You can start playing right away without any hassles.
Q: Are there any age restrictions for cool games unblocked?
Age restrictions can vary depending on the game and website. Some games are suitable for all ages, while others may have specific age recommendations.
Q: Can I suggest games to be added to cool games unblocked websites?
Some websites allow users to suggest games to be added to their collection. Check the website's guidelines for more information.
Conclusion
Cool games unblocked offer a fantastic way to enjoy gaming without limitations. With a plethora of games to choose from and easy accessibility, these games have become a favorite pastime for many. So, whether you're in the mood for a quick puzzle or an action-packed adventure, you can count on cool games unblocked to provide endless entertainment. Start exploring the world of unblocked gaming today
Safe Kids Games Ensuring Fun and Safety for Children
Discover the best safe kids games that entertain and educate. Keep your children secure while having a blast with these online and offline activities.
Introduction
In today's digital age, children are more tech-savvy than ever. While this presents numerous opportunities for learning and entertainment, it also raises concerns about their safety online and offline. As parents and caregivers, it's crucial to strike a balance between fun and safety for our kids. In this article, we'll explore safe kids games—both online and offline—and provide valuable insights on how to ensure your child's well-being while they have a blast.
Safe Kids Games: What Are They?
Safe kids games are activities that not only entertain but also educate and protect children. These games are carefully curated to provide a secure environment where kids can learn, play, and explore without unnecessary risks. Let's dive into the world of safe kids games and discover the best options for your child.
The Importance of Safe Kids Games
Ensuring that your child engages in safe games is vital for several reasons:
Online Safety: In an increasingly digital world, online games are prevalent. Safe kids games offer protection against cyberbullying, inappropriate content, and online predators.
Physical Well-being: Offline games promote physical activity and reduce screen time, contributing to a healthier lifestyle.
Educational Value: Many safe kids games are designed to be educational, enhancing your child's cognitive and problem-solving skills.
Social Development: These games often encourage teamwork and communication, aiding in your child's social development.
Types of Safe Kids Games
1. Educational Apps
Educational apps like ABCmouse and Duolingo offer a safe and engaging way for kids to learn while having fun. These apps are equipped with child-safe features and age-appropriate content.
2. Board Games
Classic board games like Scrabble and Monopoly promote critical thinking and family bonding. They are entirely safe and screen-free.
3. Outdoor Activities
Encourage outdoor play with games like tag, hide and seek, and scavenger hunts. These games enhance physical fitness and social interaction.
4. Console Games
Select video game consoles offer a variety of age-appropriate titles. Parental controls can help manage content and screen time.
FAQs about Safe Kids Games
Are all online games safe for kids?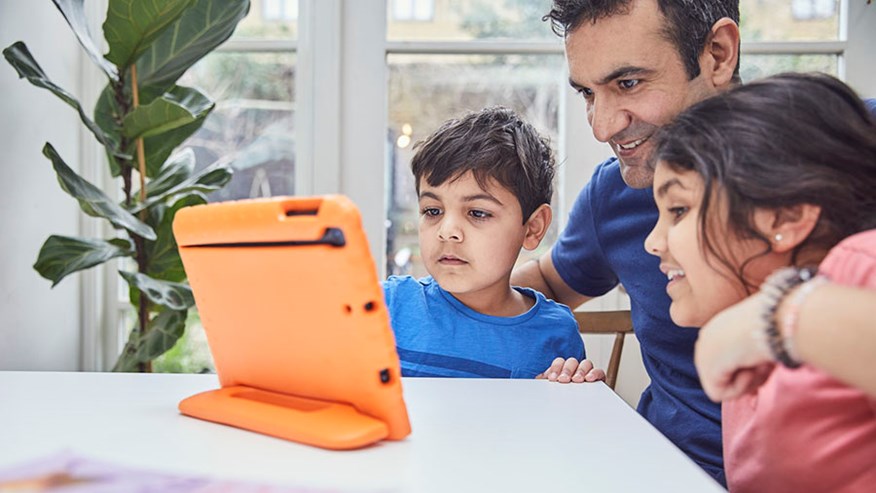 Not all online games are safe for children. It's essential to research games, read reviews, and use parental controls to ensure a safe gaming experience.
How can I limit my child's screen time?
Set screen time limits, encourage outdoor activities, and create a tech-free zone in your home to help reduce your child's screen time.
What are the benefits of educational games?
Educational games can improve a child's problem-solving skills, creativity, and knowledge in various subjects.
How do I know if a game is age-appropriate?
Check the game's age rating and content descriptors. Additionally, read reviews and ask other parents for recommendations.
Can safe kids games be both entertaining and educational?
Absolutely! Many safe kids games strike the perfect balance between fun and learning, making them an excellent choice for children.
How can I protect my child from online dangers?
Educate your child about online safety, use parental controls, and maintain open communication about their online activities.
Conclusion
In the digital age, safe kids games are a necessity. They provide an opportunity for children to learn, grow, and have fun while ensuring their well-being. Whether it's educational apps, board games, outdoor activities, or console games, there are plenty of options to choose from. Remember to stay involved in your child's gaming journey, set boundaries, and promote a healthy balance between screen time and real-world experiences.